BAUMA CHINA 2020was held in Shanghai New International Expo Center on November 24, 2020. HELI as the exhibitorundoubtedlypresented a great show at this exhibition.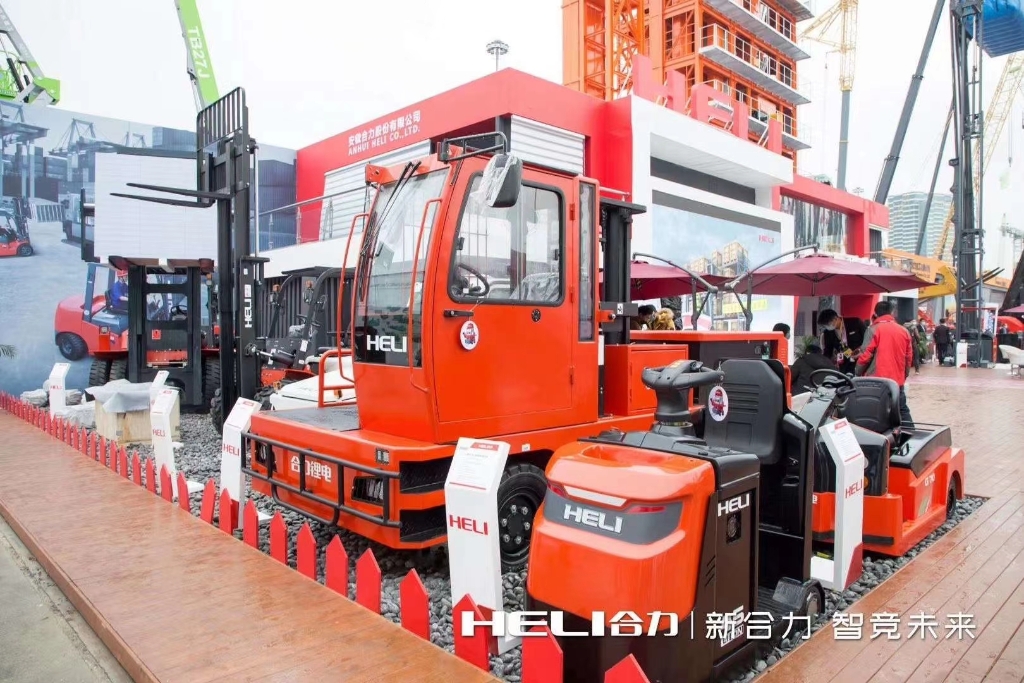 This year, HELI outdoor exhibition area covers more than 1000 square meters. On this grand ground, HELI displayed its latest internal combustion and lithium-ion trucks, 12.5meters-mastreach trucks, 25-ton seven-layer hybrid stacker, hydrogen fuel forklifts, explosion-proof lithium-ion forklifts, new 12-ton forklifts, rough terraintelescopic boom forklifts, new lithium-ionbatterytractors, side forklifts, high and low level pickers and other new products.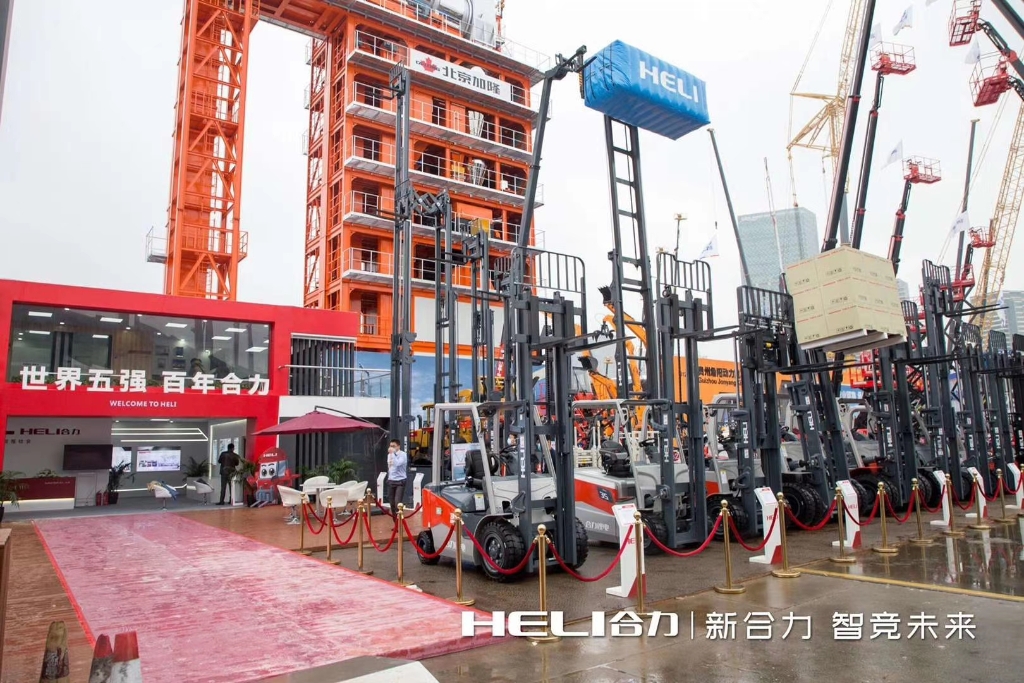 Atthe exciting product launchtime, witnessed by industry associations, leaders of the company, customers and partners, the newstar product of HELI—G2 series 3-3.5t lithium-ion battery forkliftwas officially presented.This lithium-ion special truck, with strong performance, excellent and high efficiency, is specially designed for the "fuel to electricity" market, realizing the dual requirements of compact structure and reasonable layout, and is comparable to internal combustion forklifts in terms of performance parameters such as driving, climbing and stacking capacity, with higher operational efficiency.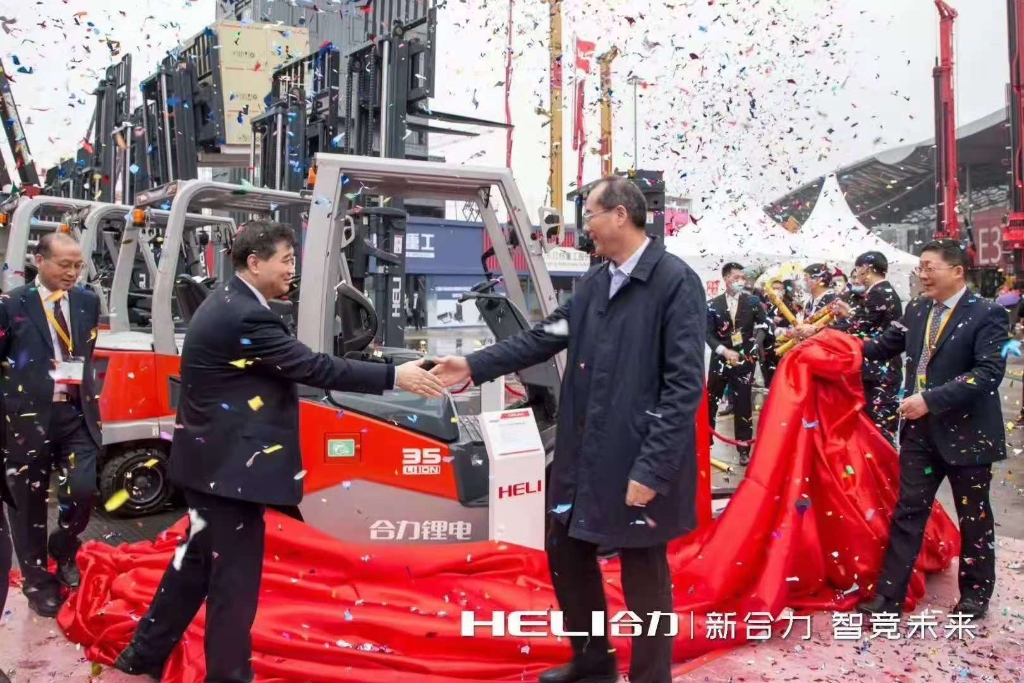 While pursuing the high performance requirements of lithium-ion products, HELIlaunched the G3 series 2-10t internal combustion forklifts in the high-end internal combustion forklift market,whichalsoaroused a strong response.