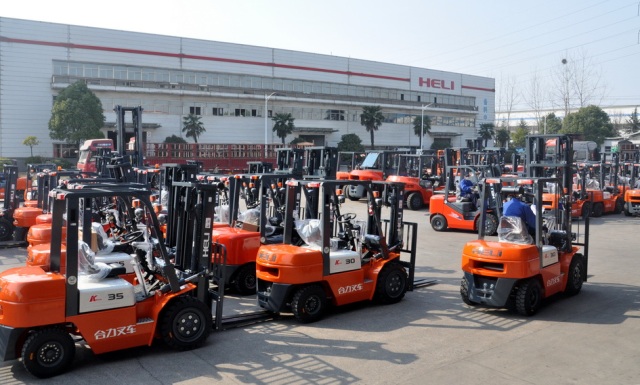 By the end of March 2017, HELI first quarter sales increased by 45% over last year. Revenue was increased by 29% including overseas exports grew 16% year on year. All the indicators created a new record.
Facing the complicated domestic and international situation and competition, following with the market demand and focusing on annual operation targets, HELI improves the product structure and industrial transformation and upgrading, continues to carry out technological innovation and product development to meet different market requirements and comply with various environmental emission standards. HELI new products are put into the market and thought highly from the end users
Meanwhile, HELI pay more attention to develop on-line commercial business using the advanced SAP system so as to keep operation more efficient .HELI works on product quality and on-time delivery to ensure customer satisfaction.
Together with the development of international strategy, HELI focus on accelerating the international operation,optimizing export structure and enhancing brand promotion. More friends are invited to HELI factory ,HELI team goes aboard to visit overseas agents as well. At present, HELI sets up a network of overseas agents more than 80 overseas countries and regions ,the products are sold to 150 countries and regions.