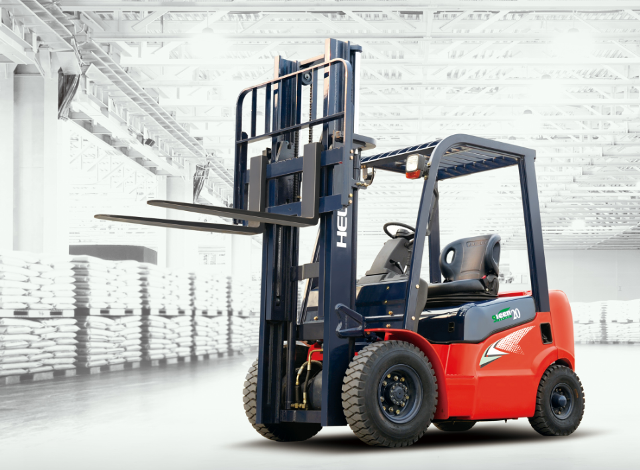 As the largest forklift manufacturer, HELI has led the Chinese market for 26 consecutive years. The HELI brand has become synonymous with industrial forklifts. In order to meet different market requirements and comply with various environmental emission standards, HELI has recently promoted the new GII range of IC industrial forklifts, that are designed to achieve durability, reliability and efficiency, keeping HELI as a trusted brand with a reliable reputation.
The new GII range, standard with U-Joint transmission and V-type support, reducing the vibration from engine greatly. Compared to the previous generation, the vibration value is reduced up to 60%.Because the flexible connection structure can be separated from the transmission box without disassembling the transmission or drive axle from truck body, it will be more convenient to repair and replace the primary filter.
The GII range features a low centre of gravity for good rigidity and stability. They bring a great operating experience to drivers. The new steering wheel adjustment mechanism and multifunctional suspension seat also further enhance the comfort of operation. A newly-designed hand brake has different braking force between flat and sloping surfaces, increasing the reliability of the brake. The Instrument panel with LED indicators and rear combination LED lamps are very eye-catching, even in daylight. The fully hydraulic power steering has good maneuverability in a narrow space.
All of those modifications make the forklifts well suited to both indoor and outdoor actions.The GII range is available on both diesel and gasoline/LPG engines comprising different models with capacities from 2.0 to 3.5 tonne.
The idea of HELI is to create excellent products constantly and always try our hardest to maximise customers' benefits.
For more information, please feel free to reach us by HELI website www.helichina.net ,regional distributors, or the company headquarters.